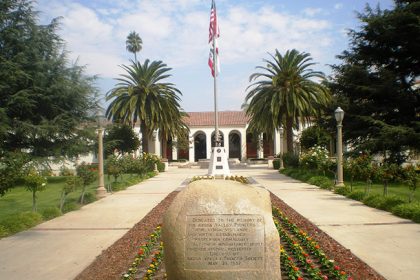 File Keepers is proud to provide Shredding, Document Storage, Document Scanning, Inbound Mail Processing, and Electronic Content Management [ECM] services throughout Los Angeles County, including to Azusa. This makes us a convenient source for all of your Digital Transformation service needs. Our extensive fleet of trucks is ready to pick up your shredding – we can even do onsite shredding, and or we can bring back your records, documents, CDs, hard drives, and x-rays for secure destruction in our certified facilities. We can even provide Certificates of Destruction or provide witnessed destruction. All shredded paper documents are processed into post-consumer fiber to maximize our environmental impact. Our offsite document storage capabilities are second to none. You can archive records, request file retrieval, and we even have climate-controlled storage areas to help you preserve vital records. We can also scan selected documents on demand, or perform high volume document imaging service through our state-of-the-art scanning bureau to convert entire cabinets and storage rooms of documents into searchable electronic images. We can scan any documents, from books and magazines, to large-format blueprints and maps, all the way down to century-old onionskin archives. Our ECM department uses Laserfiche software to create a secure repository for all of your organization's information. We can create e-forms and automated workflows to help you go paperless while we automatically name and organize your folder structure and build granular access and security levels for all your users. Finally, we can handle all of your inbound mail processing needs by creating a Digital Mailroom – we can receive, sort, scan, and securely distribute your mail so that you get all of your critical information in a timely fashion, even if your employees are working remotely.
Azusa, located 20 miles east of downtown Los Angeles in Los Angeles County, California, United States, is a city in the San Gabriel Valley.
The city's population grew from 46,361 in 2010 to 50,000 in 2020. Azusa sits alongside historic Route 66, which passes through the city along Foothill Boulevard and Alosta Avenue.
Azusa is bordered to the north by the San Gabriel Mountains range, to the west by Irwindale, to the south by Vincent, to the east by Glendora and to the southeast by Citrus while the southernmost neighbor is Covina.
The Gold Line light rail stops at Azusa Downtown station adjacent to Azusa City Hall, terminating at Azusa Pacific University/Citrus College at the eastern border of Downtown Azusa. Azusa became the eastern terminus of the Foothill Extension on March 5, 2016, which used to run from Los Angeles Union Station to Sierra Madre Villa in eastern Pasadena.
The Gold Line extends along what was once the land of the former Atchison, Topeka & Santa Fe Railway, which was acquired by the Metropolitan Transportation Authority in 1993. There is a plan under pre-construction and implementation by the MTA to extend the line to the end of its right-of-way in Montclair, just across the border in San Bernardino County. It was unanimously decided by the MTA Board in October 2009 that the Foothill Extension should be included in its long-term plan, and that funding should be released to construct and operate the Foothill Extension's first phase to Azusa. Construction on this phase of the extension commenced in June 2010.
At several different times during the day, Metrolink runs several bus routes in the vicinity of Covina and Baldwin Park stations on the San Bernardino Line.
An interesting running gag on the long-running radio comedy The Jack Benny Program involved a character voiced by Mel Blanc announcing the arrival or departure of trains to or from "Anaheim, Azusa, and Cuc-a-monga" – all three of which were at the time small towns without rail services.
It is no coincidence that the name of the city was used in the title of the 1964 song "Anaheim, Azusa, and Cucamonga Sewing Circle, Book Review and Timing Association" by Jan and Dean.
One of the covers of Life magazine in 1971 featured a program specifically designed for pregnant high school teens. Teenage mothers were the protagonists of this story set at Citrus High School in Azusa. Citrus High School helped pregnant teens continue their studies while pregnant during a time when pregnant teens were shunned by their schools and families.
The town's name is described as "kind of a made-up name" in Hold Back the Dawn (1941), with Emmy Brown (Olivia de Havilland) saying it "stands for everything from A to Z in the U.S.A." Another character who was born and raised in Azusa, Susan Caldwell (Gloria Grahame), explains the town's name because it "stands for everything from A to Z in the United States."
Mail Processing is also available to pickup, scan and digitize to the cloud. Call us today to learn more at Toll-Free: 800.332.3453