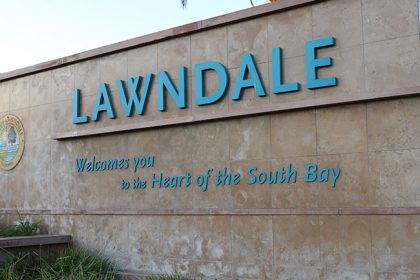 File Keepers is proud to provide Shredding, Document Storage, Document Scanning, Inbound Mail Processing, and Electronic Content Management [ECM] services throughout Los Angeles County, including to Lawndale. This makes us a convenient source for all of your Digital Transformation service needs. Our extensive fleet of trucks is ready to pick up your shredding – we can even do onsite shredding, and or we can bring back your records, documents, CDs, hard drives, and x-rays for secure destruction in our certified facilities. We can even provide Certificates of Destruction or provide witnessed destruction. All shredded paper documents are processed into post-consumer fiber to maximize our environmental impact. Our offsite document storage capabilities are second to none. You can archive records, request file retrieval, and we even have climate-controlled storage areas to help you preserve vital records. We can also scan selected documents on demand, or perform high volume document imaging service through our state-of-the-art scanning bureau to convert entire cabinets and storage rooms of documents into searchable electronic images. We can scan any documents, from books and magazines, to large-format blueprints and maps, all the way down to century-old onionskin archives. Our ECM department uses Laserfiche software to create a secure repository for all of your organization's information. We can create e-forms and automated workflows to help you go paperless while we automatically name and organize your folder structure and build granular access and security levels for all your users. Finally, we can handle all of your inbound mail processing needs by creating a Digital Mailroom – we can receive, sort, scan, and securely distribute your mail so that you get all of your critical information in a timely fashion, even if your employees are working remotely.
City of Lawndale is located in Los Angeles County, California, United States. At the 2010 census, there were 32,769 residents, up from 31,712 at the 2000 census. The city is part of the Greater Los Angeles Area's South Bay region.
Cable TV station Lawndale Community Cable Television on Channel 22 provides public-access television programming. Time Warner Cable provides the Cable Television Department of Lawndale with a franchise fee that is paid by the Lawndale Cable Usage Corporation and the City of Lawndale. It is an independent non-profit corporation in California that receives these fees and develops Lawndale Community Cable Television.
Lawndale was originally part of Rancho Sausal Redondo beginning in the 1780s, which included much of what is now South Bayshore. It was Charles B. Hopper who subdivided this area in 1905 and named it Hoppertown after the Chicago neighborhood of the same name. Lot sales were slow and different promotions were attempted, such as promoting Lawndale as a chicken-raising region. Inglewood Division of the Redondo Railway, which later became part of Pacific Electric's "Red Car" system, was the first railway through Lawndale. The railroad ran along the middle of Railway Avenue (now Hawthorne Boulevard) from 1881 to 1933. In 1927, The Santa Fe Railway was built. Lawndale was formed as a bedroom community due to the overwhelming demand for housing from veterans and newcomers to California after World War II. Lawndale was incorporated as a city on December 28, 1959.
A considerable portion of Lawndale's residents increasingly became renters as a result of its low housing prices as well as its desirable location in comparison with its neighboring cities in the 1970s.
A new cycle of defense industry expansion in the 1980s made it more difficult for young people who wanted to live in the Beach Cities for a time to afford it, and they settled in less glamorous inland cities, such as Lawndale. As the cold war ended, this industry contracted and Lawndale returned to its previous pattern. The city's "Beautify Lawndale" urban renewal project along Hawthorne Boulevard (State Route 107), a major South Bay thoroughfare, was completed in 2003 in an effort to attract more residents and tourists.
After the installation of the billboard in 2004, the city realized it was violating ordinances banning out-of-town advertising on signage of that type. It was sponsored by Fox for the first 18 months and promoted upcoming Fox television shows and movies. Before it became the sponsor of Los Angeles radio station 100.3 – The Sound, the company had been sponsored by Acura. It is estimated that the billboard generates $200,000 for Lawndale every year. The Lawndale community center opened its doors in 2012.
Fred Dryer was raised there, too, along with Roy Rogers who lived there for a while. Traci Lords was born and raised in Lawndale before she became an adult film star.
Mail Processing is also available to pickup, scan and digitize to the cloud. Call us today to learn more at Toll-Free: 800.332.3453