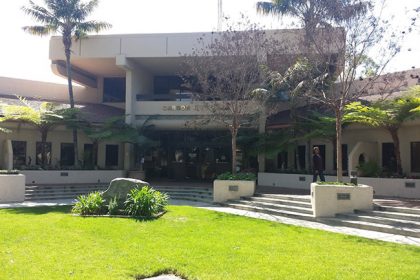 File Keepers is proud to provide Shredding, Document Storage, Document Scanning, Inbound Mail Processing, and Electronic Content Management [ECM] services throughout Los Angeles County, including to Carson. This makes us a convenient source for all of your Digital Transformation service needs. Our extensive fleet of trucks is ready to pick up your shredding – we can even do onsite shredding, and or we can bring back your records, documents, CDs, hard drives, and x-rays for secure destruction in our certified facilities. We can even provide Certificates of Destruction or provide witnessed destruction. All shredded paper documents are processed into post-consumer fiber to maximize our environmental impact. Our offsite document storage capabilities are second to none. You can archive records, request file retrieval, and we even have climate-controlled storage areas to help you preserve vital records. We can also scan selected documents on demand, or perform high volume document imaging service through our state-of-the-art scanning bureau to convert entire cabinets and storage rooms of documents into searchable electronic images. We can scan any documents, from books and magazines, to large-format blueprints and maps, all the way down to century-old onionskin archives. Our ECM department uses Laserfiche software to create a secure repository for all of your organization's information. We can create e-forms and automated workflows to help you go paperless while we automatically name and organize your folder structure and build granular access and security levels for all your users. Finally, we can handle all of your inbound mail processing needs by creating a Digital Mailroom – we can receive, sort, scan, and securely distribute your mail so that you get all of your critical information in a timely fashion, even if your employees are working remotely.
The city of Carson is in Los Angeles County, California, in the south bay region of Los Angeles, 13 miles (21 km) south of downtown Los Angeles and approximately 14 miles (23 km) from Los Angeles International Airport. Carson is the newest municipality in Metropolitan Los Angeles, having been incorporated on February 20, 1968. In 2019, the city had an estimated population of 91,394.
Prior to moving to Carson, Nissan had its North American headquarters there. On the 42-acre (17 ha) property were 13 buildings with a total area of 700,000 square feet (65,000 m2) of office and light industrial space. The Nissan logo was displayed on one of the buildings, a nine-story tower. Los Angeles Times writer Vincent Roger wrote it "was a familiar sight to drivers passing the Harbor and San Diego freeways." Around 2006, the company had 1,500 employees. When Nissan moved its offices to Tennessee in 2005 due to a leak, the company had 1,500 employees. The move was completed in 2006. Most Nissan employees remained in the Los Angeles area.
The Carson Regional Library and Dr. Martin Luther King Library is operated by the County of Los Angeles Public Library. They are both located in Carson.
California State University, Dominguez Hills (CSUDH) is in Carson. The California State University, Long Beach has a large commuter population, especially from Long Beach, Gardena, and Torrance. South Bay College was founded and later renamed California State University, Palos Verdes. The school moved to Carson to address the need for higher education in the largely black suburbs of Los Angeles. The campus is today one of the most diverse in the country. There is no racial or ethnic majority in the student body. In 1965, Carson overcame our competitors, Friendship Park, Fort MacArthur, and Torrance, to become the new home of the relocating university
Dignity Health Sports Park is also located in Carson, a stadium used by the Los Angeles Galaxy, the Los Angeles Sol, the Colorado Rapids, Chivas USA, and the Los Angeles Chargers of the NFL, a tennis stadium where the JP Morgan/Chase tennis tournament is held each year, and a track and field
Mail Processing is also available to pickup, scan and digitize to the cloud. Call us today to learn more at Toll-Free: 800.332.3453