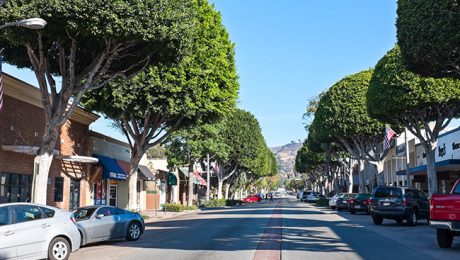 File Keepers is proud to provide Shredding, Document Storage, Document Scanning, Inbound Mail Processing, and Electronic Content Management [ECM] services throughout Los Angeles County, including to Whittier, CA. This makes us a convenient source for all of your Digital Transformation service needs. Our extensive fleet of trucks is ready to pick up your shredding – we can even do onsite shredding, and or we can bring back your records, documents, CDs, hard drives, and x-rays for secure destruction in our certified facilities. We can even provide Certificates of Destruction or provide witnessed destruction. All shredded paper documents are processed into post-consumer fiber to maximize our environmental impact. Our offsite document storage capabilities are second to none. You can archive records, request file retrieval, and we even have climate-controlled storage areas to help you preserve vital records. We can also scan selected documents on demand, or perform high volume document imaging service through our state-of-the-art scanning bureau to convert entire cabinets and storage rooms of documents into searchable electronic images. We can scan any documents, from books and magazines, to large-format blueprints and maps, all the way down to century-old onionskin archives. Our ECM department uses Laserfiche software to create a secure repository for all of your organization's information. We can create e-forms and automated workflows to help you go paperless while we automatically name and organize your folder structure and build granular access and security levels for all your users. Finally, we can handle all of your inbound mail processing needs by creating a Digital Mailroom – we can receive, sort, scan, and securely distribute your mail so that you get all of your critical information in a timely fashion, even if your employees are working remotely.
Whittier is a city in Los Angeles County, California, and is part of the Gateway Cities. According to the United States census, the city had 87,306 residents at the time of the 2020 census, an increase of 1,975 from the 2010 census. Founded in 1898, Whittier became a charter city in 1955. Whittier College is in the city that bears the same name as the Quaker poet John Greenleaf Whittier.
Jonathan Bailey and his wife, Rebecca, were among the first residents of Whittier when it was a small, isolated town. Quaker religious practices and beliefs dominated their lives, and they met on their porch for religious meetings. Several early settlers, such as Aquila Pickering, were Quakers. John Greenleaf Whittier was a respected Quaker poet, and the city was named after him as it grew. A statue of Whittier sits in Whittier's Central Park, and another representing his poem "The Barefoot Boy" is in front of the Whittier library. Whittier's dedication poem led to statues and exhibits at the Whittier Museum; an exhibit featuring his poem is at the Whittier museum. Despite Whittier's lack of presence there, the city bears his name and is rooted in Quaker tradition
Whittier has several neighborhoods. Uptown Whittier is the traditional central business district centered around Philadelphia Street and Greenleaf Avenue. Central Park and Hadley-Greenleaf are two neighborhoods north of Uptown Whittier. The Whittier Historic Neighborhood Association is composed mainly of these districts, which have been designated historic districts by the city's Historic Resources Commission. Craftsman and Spanish Colonial Revival architecture can be found here. Starlite Estates sits along the hills and abuts the historic districts. College Hills is a residential area surrounding Whittier College that was recently designated a historic district, along with a handful of homes along Earlham Drive. Eastern Whittier is located east of College Avenue. Up until postwar, East Whittier was an agricultural community. Friendly Hills is the eastern part of Whittier that was developed in the 1950s and 1960s along with Murphy Ranch and Leffingwell Ranch.
Whitney's Redevelopment Agency has several revitalization projects under way. One of these projects involves the historic Hoover Hotel.
Red Robin and Chick-fil-A have replaced JC Penney, Target, PetSmart, Sears, Vons, and Kohl's in the Whittwood Town Center (formerly the Whittwood Mall). As it works to revitalize its Uptown district, the city still needs to attract more well-known businesses and open new residential town homes.
Landrum Smith's drugstore hosted the first meeting of the Whittier Public Library Board of Trustees on April 17, 1900. The first library was established in the Woody Building as a reading room, maintained by Mr. Hester in exchange for space for his telegraph office. It contained 60 books and 200 magazines. Many Whittierites remember fondly the building at Bailey and Greenleaf built with a Carnegie grant in 1907. The Friends of the Library, who raised money for the new building in 1956, were formed as the city expanded, and a larger library was needed. The new library was completed at Washington Avenue in May 1959 following the efforts of the board members, librarians, and citizens fund raising groups. The Whittwood Branch Library on Santa Gertrudes Avenue was constructed in 1968 to expand services even further.
Mail Processing is also available to pickup, scan and digitize to the cloud. Call us today to learn more at Toll-Free: 800.332.3453