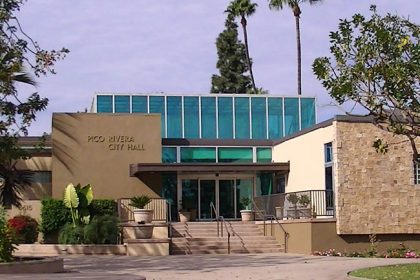 File Keepers is proud to provide Shredding, Document Storage, Document Scanning, Inbound Mail Processing, and Electronic Content Management [ECM] services throughout Los Angeles County, including to Pico Rivera. This makes us a convenient source for all of your Digital Transformation service needs. Our extensive fleet of trucks is ready to pick up your shredding – we can even do onsite shredding, and or we can bring back your records, documents, CDs, hard drives, and x-rays for secure destruction in our certified facilities. We can even provide Certificates of Destruction or provide witnessed destruction. All shredded paper documents are processed into post-consumer fiber to maximize our environmental impact. Our offsite document storage capabilities are second to none. You can archive records, request file retrieval, and we even have climate-controlled storage areas to help you preserve vital records. We can also scan selected documents on demand, or perform high volume document imaging service through our state-of-the-art scanning bureau to convert entire cabinets and storage rooms of documents into searchable electronic images. We can scan any documents, from books and magazines, to large-format blueprints and maps, all the way down to century-old onionskin archives. Our ECM department uses Laserfiche software to create a secure repository for all of your organization's information. We can create e-forms and automated workflows to help you go paperless while we automatically name and organize your folder structure and build granular access and security levels for all your users. Finally, we can handle all of your inbound mail processing needs by creating a Digital Mailroom – we can receive, sort, scan, and securely distribute your mail so that you get all of your critical information in a timely fashion, even if your employees are working remotely.
Pico Rivera is a city in southeastern Los Angeles County. It is located on the eastern edge of the Los Angeles basin, on the southern edge of the San Gabriel Valley, and approximately 11 miles southeast of downtown Los Angeles. Los Angeles International Airport (LAX), as well as the ports of Long Beach and Los Angeles are nearby. The city has a population of 62,088 according to the United States census of 2020. Montebello is to the west, Downey to the south, Santa Fe Springs to the southeast, and Whittier to the east.
The Ford Motor Company operated a 157-acre (0.64 km2) manufacturing facility called Los Angeles Assembly at the intersection of Rosemead and Washington boulevards. During the unveiling of the B-2 Spirit bomber in 1988, it was revealed that much of the development for the former black project took place at the plant. The plant opened in 1958, closed in 1980, and was purchased by Northrop Grumman in 1982 for its Advanced Systems Division. Early in the 1990s, the division was renamed the B-2 Division after its most famous product. Approximately 13,000 people were employed at the height of the project. Efforts to remediate air quality led to its closure and demolition in 2001, and it is now a large retail center.
In addition to significant redevelopment, the city has recently opened Pico Rivera Towne Center, a 60-acre open-air shopping complex along Washington Boulevard that has attracted such well-known businesses as Starbucks, Petsmart, Lowe's, Walmart, Walgreens, Del Taco, among others.
Among the shops at Pico Crossing, a 2.79-acre shopping center, are Rite Aid Pharmacy, Starbucks, and Subway. Recent redevelopment has brought businesses such as Target and Panda Express to historic Whittier Boulevard. The Pico Rivera Village Walk is a $22 million, 12-acre shopping center located at the southwest corner of Whittier Boulevard and Paramount Boulevard. At the corner of Paramount and Whittier Boulevards, you will find tenants CVS Pharmacy and Cinepolis USA Theaters. On the corner of Washington and Rosemead Boulevards, there is now a brand new LA Fitness at the Pico Rivera Market Place. In addition to LA Fitness, other businesses in the shopping center include Sexy Nails, Wingstop, Chase Bank, Juice It Up and more. It has been reported that the tax rate for the city, which was 10.25 percent until mid 2009, has been raised to 10.75 percent
Mail Processing is also available to pickup, scan and digitize to the cloud. Call us today to learn more at Toll-Free: 800.332.3453