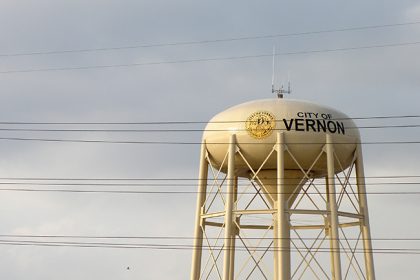 File Keepers is proud to provide Shredding, Document Storage, Document Scanning, Inbound Mail Processing, and Electronic Content Management [ECM] services throughout Los Angeles County, including to Vernon. This makes us a convenient source for all of your Digital Transformation service needs. Our extensive fleet of trucks is ready to pick up your shredding – we can even do onsite shredding, and or we can bring back your records, documents, CDs, hard drives, and x-rays for secure destruction in our certified facilities. We can even provide Certificates of Destruction or provide witnessed destruction. All shredded paper documents are processed into post-consumer fiber to maximize our environmental impact. Our offsite document storage capabilities are second to none. You can archive records, request file retrieval, and we even have climate-controlled storage areas to help you preserve vital records. We can also scan selected documents on demand, or perform high volume document imaging service through our state-of-the-art scanning bureau to convert entire cabinets and storage rooms of documents into searchable electronic images. We can scan any documents, from books and magazines, to large-format blueprints and maps, all the way down to century-old onionskin archives. Our ECM department uses Laserfiche software to create a secure repository for all of your organization's information. We can create e-forms and automated workflows to help you go paperless while we automatically name and organize your folder structure and build granular access and security levels for all your users. Finally, we can handle all of your inbound mail processing needs by creating a Digital Mailroom – we can receive, sort, scan, and securely distribute your mail so that you get all of your critical information in a timely fashion, even if your employees are working remotely.
The city of Vernon, California, is five miles (8.0 km) south of downtown Los Angeles, California, making it the closest city to downtown Los Angeles. In the 2010 United States Census, the city had a population of 112, the lowest number of any incorporated city in the state. With an increase of nearly 220 people since the 2010 census, it's now the second smallest city in California after Amador City, whose population grew by only a few people–from 185 in the 2010 census to 200 in the 2020 census.
According to the city's website, its main feature is its industrial areas, which it refers to as being "exclusively industrial". Several plants and warehouses specialize in meat processing. According to figures from 2006, there were no parks in the city.
It is housed almost exclusively in warehouses and factories, with its main industries being food service manufacturing, metalworking, and the manufacture of glass and plastic equipment. The city owns the resident houses and most of the residents work within its limits. Approximately 46,000 direct workers and 54,000 indirect workers, the majority of whom are skilled, are employed by businesses within Vernon. Bon Appetit Bakery, Papa Cantella's Sausages Company, Core-Mark, F. Gavi*a & Sons Inc, Goldberg and Solovy Foods, Farmer John Meat Packing, J & J Snack Foods, Overhill Farms, Pacific American Fish Company, Red Chamber Co., Simply Fresh Fruit, and Tapat*o Foods are among the food companies in Vernon. Vernon has a variety of clothing companies including Seven for All Mankind, BCBG Max Azria, Lucky Brand Jeans, and True Religion. Several rendering plants, smelters, and metalworking firms are also located in the city. In 2007, Vernon's private payroll reached 4.5 billion dollars.
Vermont has several singular city services since it is mostly industrial with few residents. The city of Vernon has 57 fire departments with a Class 1-rating in the United States and is one of four in California with its own health department that specializes in industrial health. It has its own police force, municipally owned housing for city employees, and a power and light department whose rates were, previously, up to 40% lower than those of Southern California Edison and Los Angeles Department of Water and Power. Such services are tailored for the industrial sector. Redevelopment agencies, which Vernon formed in 1989, have invested millions of dollars to develop property within the city for the purpose of attracting and retaining businesses since then.
Vernon has been named Los Angeles County's "Most Business-Friendly City" by the Los Angeles County Economic Development Corporation among cities under 50,000 residents with less than 50,000 people. Every year the city of Vernon generates a revenue flow of $250,000,000 which is largely derived from its municipal utilities.
Mail Processing is also available to pickup, scan and digitize to the cloud. Call us today to learn more at Toll-Free: 800.332.3453