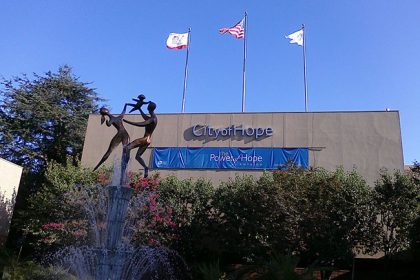 File Keepers is proud to provide Shredding, Document Storage, Document Scanning, Inbound Mail Processing, and Electronic Content Management [ECM] services throughout Los Angeles County, including to Duarte. This makes us a convenient source for all of your Digital Transformation service needs. Our extensive fleet of trucks is ready to pick up your shredding – we can even do onsite shredding, and or we can bring back your records, documents, CDs, hard drives, and x-rays for secure destruction in our certified facilities. We can even provide Certificates of Destruction or provide witnessed destruction. All shredded paper documents are processed into post-consumer fiber to maximize our environmental impact. Our offsite document storage capabilities are second to none. You can archive records, request file retrieval, and we even have climate-controlled storage areas to help you preserve vital records. We can also scan selected documents on demand, or perform high volume document imaging service through our state-of-the-art scanning bureau to convert entire cabinets and storage rooms of documents into searchable electronic images. We can scan any documents, from books and magazines, to large-format blueprints and maps, all the way down to century-old onionskin archives. Our ECM department uses Laserfiche software to create a secure repository for all of your organization's information. We can create e-forms and automated workflows to help you go paperless while we automatically name and organize your folder structure and build granular access and security levels for all your users. Finally, we can handle all of your inbound mail processing needs by creating a Digital Mailroom – we can receive, sort, scan, and securely distribute your mail so that you get all of your critical information in a timely fashion, even if your employees are working remotely.
Duarte is a city in Los Angeles County, California. According to the most recent census, the city had a population of 21,727. The city is surrounded by the San Gabriel Mountains to the north, the cities of Bradbury and Monrovia to the north and west, the city of Irwindale to the south, and the cities of Irwindale and Azusa to the east. Known as the Mother Road, U.S. Route 66 runs through the heart of Duarte along Huntington Drive. Duarte is named for Andrés Duarte, a ranchero from California who founded the community.
Located at 34°08′25′′N 117°57′42′′W, Duarte is a very small town. In accordance with the United States Census Bureau, the city has a total area of 6.7 square miles (17 km2).
The Duarte Unified School District serves high school students from Duarte, Bradbury, and unincorporated areas to the south of Duarte and Monrovia. As of 2018, the district has five elementary schools (Maxwell, Andres Duarte, Beardslee, Royal Oaks, and Valley View), one high school (Duarte High School), and one continuation high school (Mt. Olive Continuation High School, since renamed to the "Mt. Olive Institute of Technology" in June 2013).
Additionally, there are five privately accredited schools in Duarte. Foothill Oaks Academy serves preschool through eight grade students without a religious orientation. Associated with the American Montessori Society, Duarte Montessori School serves students in preschool through second grade. A non-sectarian preschool, School of the Little Scholar offers a wide range of programs. The ABC School is another nonsectarian preschool that provides special education to children. Hayden Child Care Center, which serves students in kindergarten and preschool, is an accredited school affiliated with the Roman Catholic Church.
In addition to serving Duarte, the Los Angeles County Sheriff's Department (LASD) operates a station in Temple City that also serves Bradbury; fire protection services are provided by Los Angeles County Fire Department (Station 29 in Baldwin Park and Station 32 in Azusa, respectively).
Furthermore, Duarte maintains its own public safety agency, where its police officers (separate from the LASD) are assigned mainly to issuing citations for various violations of the city's municipal code, as well as issuing dog licenses and bicycle permits.
There is a weekly community newspaper published by Beacon Media News in Duarte called the Duarte Dispatch, which provides community news.
Mail Processing is also available to pickup, scan and digitize to the cloud. Call us today to learn more at Toll-Free: 800.332.3453