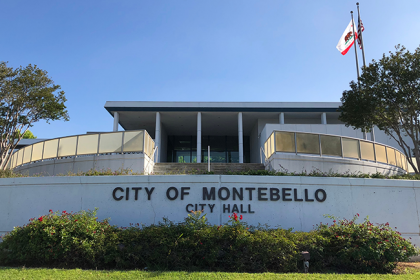 File Keepers is proud to provide Shredding, Document Storage, Document Scanning, Inbound Mail Processing, and Electronic Content Management [ECM] services throughout Los Angeles County, including to Montebello. This makes us a convenient source for all of your Digital Transformation service needs. Our extensive fleet of trucks is ready to pick up your shredding – we can even do onsite shredding, and or we can bring back your records, documents, CDs, hard drives, and x-rays for secure destruction in our certified facilities. We can even provide Certificates of Destruction or provide witnessed destruction. All shredded paper documents are processed into post-consumer fiber to maximize our environmental impact. Our offsite document storage capabilities are second to none. You can archive records, request file retrieval, and we even have climate-controlled storage areas to help you preserve vital records. We can also scan selected documents on demand, or perform high volume document imaging service through our state-of-the-art scanning bureau to convert entire cabinets and storage rooms of documents into searchable electronic images. We can scan any documents, from books and magazines, to large-format blueprints and maps, all the way down to century-old onionskin archives. Our ECM department uses Laserfiche software to create a secure repository for all of your organization's information. We can create e-forms and automated workflows to help you go paperless while we automatically name and organize your folder structure and build granular access and security levels for all your users. Finally, we can handle all of your inbound mail processing needs by creating a Digital Mailroom – we can receive, sort, scan, and securely distribute your mail so that you get all of your critical information in a timely fashion, even if your employees are working remotely.
There are about 22,734 people living in Montebello, which is in Los Angeles County, California, United States. It is located just east of East Los Angeles and southwest of San Gabriel Valley. Los Angeles is an independent city located in the east, about eight miles (13 kilometers) from downtown. As a member of the Gateway Cities Council of Governments, it is considered part of the Gateway Cities.
The Montebello region of California was well-known as an oil source during the early 20th century. At the time of the census of 2020, the population estimate was 63,833 people.
Montebello's Parks and Recreation Division offers recreational activities for residents of all ages, from small children to senior citizens. A mission statement of the City's Parks and Recreation Department is "Creating Community Through People, Parks & Recreation".
There are several attractions located at Grant Rea Park, including the Montebello Barnyard Zoo, Pony Rides, Train Rides and a miniature water park.  There are 6 hitting cages, hardball, fastpitch and lob softball machines, in addition to the Montebello Batting Cages.
The Montebello Genocide Memorial is situated in the Bicknell Park in Montebello.
One of the oldest parks in Montebello is Montebello City Park, 1300 W Whittier Blvd., which you will find the Montebello Skateboard Park located where, in the 1950s, there were fishponds. A skateboard park was opened in Montebello in 2002. Before, Montebello had its own skatepark, situated between Schurr High School and the Montebello Plaza shopping center.
There is the Juan Matias Sanchez Adobe located within Sanchez Adobe Park, which is the oldest standing structure that has stood within the city of Montebello since 1845.
In Montebello, Ashiya Park is named after their sister city in Japan. Beverly Boulevard separates the two sides of the park.
Acuna Park is named after Henry Acuna, who was the only Montebello Police Department officer to die while on duty. A Marker of Honor and Tree of Life were placed at the entrance of Acuna Park in memory of Acuna.
As the name implies, Reggie Rodriguez Park is named for a Vietnam war hero and is an 11-acre (4.5-hectare) area on which the Reggie Rodriguez Community Center is located, a location noted for its unique architecture and used as a center for youth activities in the city as well as a polling station during election times.
In the southernmost park of the city, Chet Holifield Park is where the branch library of the Chet Holifield Library is located. This library and park are named in honor of Congressman Chet Holifield, who served from 1943 to 1974.
Potrero Heights Park is located near the border with Rosemead, at the northernmost point of Montebello.
Mail Processing is also available to pickup, scan and digitize to the cloud. Call us today to learn more at Toll-Free: 800.332.3453