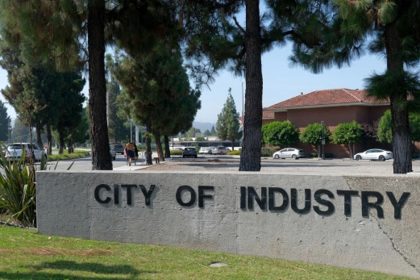 File Keepers is proud to provide Shredding, Document Storage, Document Scanning, Inbound Mail Processing, and Electronic Content Management [ECM] services throughout Los Angeles County, including to City of Industry. This makes us a convenient source for all of your Digital Transformation service needs. Our extensive fleet of trucks is ready to pick up your shredding – we can even do onsite shredding, and or we can bring back your records, documents, CDs, hard drives, and x-rays for secure destruction in our certified facilities. We can even provide Certificates of Destruction or provide witnessed destruction. All shredded paper documents are processed into post-consumer fiber to maximize our environmental impact. Our offsite document storage capabilities are second to none. You can archive records, request file retrieval, and we even have climate-controlled storage areas to help you preserve vital records. We can also scan selected documents on demand, or perform high volume document imaging service through our state-of-the-art scanning bureau to convert entire cabinets and storage rooms of documents into searchable electronic images. We can scan any documents, from books and magazines, to large-format blueprints and maps, all the way down to century-old onionskin archives. Our ECM department uses Laserfiche software to create a secure repository for all of your organization's information. We can create e-forms and automated workflows to help you go paperless while we automatically name and organize your folder structure and build granular access and security levels for all your users. Finally, we can handle all of your inbound mail processing needs by creating a Digital Mailroom – we can receive, sort, scan, and securely distribute your mail so that you get all of your critical information in a timely fashion, even if your employees are working remotely.
California's City of Industry is in the eastern part of Los Angeles County, in the San Gabriel Valley. Despite having over 3,000 businesses employing 67,000 people, according to the 2010 census, its resident population was only 219, making it the second smallest city in California in terms of size. Since its incorporation on June 18, 1957, the city has become an economic hub in the San Gabriel Valley.
There are not many residences in the city, as 92% of the zoning is industrial and 8% is commercial. Most of the residences in the city were either built before incorporation or are located nearby Industry Hills Golf Club, Industry Hills Recreation Center or in the small neighborhood adjacent to City Hall. There are also residents living at El Encanto Healthcare Center, a city-owned nursing home.
City of Industry does not levy business taxes and is supported primarily by retail sales tax from shopping centers located within its limits, and property tax on parcels within its boundaries. Property taxes in the city are the highest in Los Angeles County at 1.92%. The City of Industry also has a revenue-generating hillside hotel resort called the Pacific Palms Resort (formerly Industry Hills Sheraton), which is almost surrounded by the City of La Puente but located in the City of Industry.
Chinese investors are attracted to the City of Industry, which has also emerged as a high-tech import/export center for computer parts, with connections to the Asian market. Numerous Chinese entrepreneurs and employees live in Rowland Heights, Hacienda Heights, West Covina, Diamond Bar, or Walnut as a matter of convenience.
There is a major shopping center in Industry called the Puente Hills Mall, which was modeled after the Twin/Lone Pine(s) Mall from Back to the Future. Puente Hills Mall is adjacent to a Speed Zone entertainment center, which was featured in Kevin Smith's Clerks II. A former IKEA store (opened in 1987 as ST*R Store #1) north of the mall was used as a shooting location in Mr. & Mrs. Smith's final fight scene. Its exterior was renovated to allow filming both inside and out. The fictional retail store KostMart was filmed in another movie called Fun with Dick and Jane (a parody of Costco Wholesale). Sadly, the building was eventually demolished. Eventually, during the 2003 model year, IKEA California opened a larger store in Covina, California, where the IKEA Store is now located.
City of Industry also features a fake McDonald's restaurant that's only used for filming movies and commercials, located within the 30-mile studio zone. [60] Vineland Drive-In is also located in the city; it's one of only two drive-in theaters operating in Los Angeles and Orange counties. Productions are also filmed at the City of Industry Hills Expo Center.
Mail Processing is also available to pickup, scan and digitize to the cloud. Call us today to learn more at Toll-Free: 800.332.3453