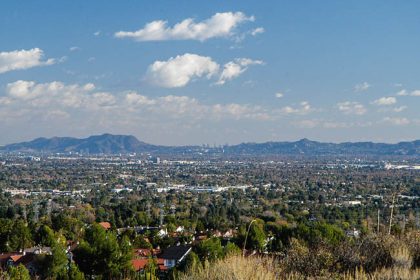 File Keepers is proud to provide Shredding, Document Storage, Document Scanning, Inbound Mail Processing, and Electronic Content Management [ECM] services throughout Los Angeles County, including to San Fernando. This makes us a convenient source for all of your Digital Transformation service needs. Our extensive fleet of trucks is ready to pick up your shredding – we can even do onsite shredding, and or we can bring back your records, documents, CDs, hard drives, and x-rays for secure destruction in our certified facilities. We can even provide Certificates of Destruction or provide witnessed destruction. All shredded paper documents are processed into post-consumer fiber to maximize our environmental impact. Our offsite document storage capabilities are second to none. You can archive records, request file retrieval, and we even have climate-controlled storage areas to help you preserve vital records. We can also scan selected documents on demand, or perform high volume document imaging service through our state-of-the-art scanning bureau to convert entire cabinets and storage rooms of documents into searchable electronic images. We can scan any documents, from books and magazines, to large-format blueprints and maps, all the way down to century-old onionskin archives. Our ECM department uses Laserfiche software to create a secure repository for all of your organization's information. We can create e-forms and automated workflows to help you go paperless while we automatically name and organize your folder structure and build granular access and security levels for all your users. Finally, we can handle all of your inbound mail processing needs by creating a Digital Mailroom – we can receive, sort, scan, and securely distribute your mail so that you get all of your critical information in a timely fashion, even if your employees are working remotely.
San Fernando (Spanish for "St. Ferdinand") is a city in Los Angeles County, California, in the Los Angeles metropolitan area. San Fernando lies on all sides of Los Angeles and is part of that metropolitan area. The city's population was 23,645 according to the 2010 census.
With the neighborhoods of Sylmar to its north, Lake View Terrace to its east, Pacoima to its south, and Mission Hills to its west, San Fernando is completely surrounded by Los Angeles. There are four main freeways that serve the city: Interstates 5 (Golden State), 210 (Foothill), 118 (Ronald Reagan), and 405 (San Diego).
As part of the Mexican land grant of Rancho Ex-Mission San Fernando, the city was named after the nearby Mission San Fernando Rey de Espaa (which in turn was named after St. Ferdinand). Charles Maclay, the founder of San Fernando, bought 56,000 acres (227 km2) of the Rancho. George K. Porter and Benjamin F. Porter, cousins and owners of the future Porter Ranch, each received a third of the land. Maclay founded the Maclay School of Theology, a Methodist seminary, in San Fernando in 1885. It became an affiliate of the University of Southern California after his death, and later moved to the Claremont School of Theology.
In the 1910s, most towns in the surrounding San Fernando Valley agreed to annexation by Los Angeles, eager to tap the abundant water supply provided by the newly opened Los Angeles Aqueduct. However, San Fernando remained an independent city thanks to its abundant groundwater supplies. Following incorporation in 1911, the city of San Fernando attempted to annex its city limits to Sylmar, Mission Hills, and Pacoima, but the city of Los Angeles kept up their rapid annexation and caused many failed attempts; and by the 1950s, the city said annexations were difficult due to Los Angeles' large bureaucracy. Even as the San Fernando Valley has transitioned from an agricultural to a suburban area after World War II, San Fernando has maintained its independence.
San Fernando has experienced a significant demographic shift as has much of the San Fernando Valley east of the San Diego Freeway. An aging population of middle-class whites, who once dominated the area in the 1950s, has contributed to the movement into other parts of the San Fernando Valley. There has also been movement into the Antelope Valley as well as the Santa Clarita Valley. By 2015, the population of Latinos in the Greater Los Angeles area reached 90 percent (the largest percentage in the Greater Los Angeles area).
Mail Processing is also available to pickup, scan and digitize to the cloud. Call us today to learn more at Toll-Free: 800.332.3453