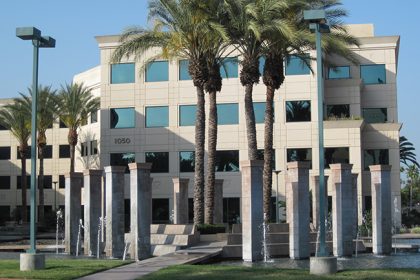 File Keepers is proud to provide Shredding, Document Storage, Document Scanning, Inbound Mail Processing, and Electronic Content Management [ECM] services throughout Los Angeles County, including to West Covina. This makes us a convenient source for all of your Digital Transformation service needs. Our extensive fleet of trucks is ready to pick up your shredding – we can even do onsite shredding, and or we can bring back your records, documents, CDs, hard drives, and x-rays for secure destruction in our certified facilities. We can even provide Certificates of Destruction or provide witnessed destruction. All shredded paper documents are processed into post-consumer fiber to maximize our environmental impact. Our offsite document storage capabilities are second to none. You can archive records, request file retrieval, and we even have climate-controlled storage areas to help you preserve vital records. We can also scan selected documents on demand, or perform high volume document imaging service through our state-of-the-art scanning bureau to convert entire cabinets and storage rooms of documents into searchable electronic images. We can scan any documents, from books and magazines, to large-format blueprints and maps, all the way down to century-old onionskin archives. Our ECM department uses Laserfiche software to create a secure repository for all of your organization's information. We can create e-forms and automated workflows to help you go paperless while we automatically name and organize your folder structure and build granular access and security levels for all your users. Finally, we can handle all of your inbound mail processing needs by creating a Digital Mailroom – we can receive, sort, scan, and securely distribute your mail so that you get all of your critical information in a timely fashion, even if your employees are working remotely.
The city of West Covina is in Los Angeles County, California, about 19 miles (31 km) east of Downtown Los Angeles in the eastern San Gabriel Valley. It is part of Greater Los Angeles. Its population was 109,501 at the time of the 2020 census.
La Puente and Valinda border West Covina to the southwest, Industry to the south, and Walnut to the southeast. The city is bordered by Covina to the northeast, Baldwin Park and Irwindale to the northwest, and Walnut to the southeast.
West Covina has three major shopping centers: Plaza West Covina, Eastland Center, and The Heights at West Covina.
The Plaza West Covina mall has 208 shops and restaurants. The mall has two floors and is anchored by Macy's (180,00 square feet) to the east, JC Penney (192,963 square feet) to the south, Sears (137,820 square feet) to the west, and the XXI Forever flagship store, also to the north. On the second level, you'll find a food court, restaurants, and food and drink stands. The mall is home to many high-end boutiques and fashion shops.
Eastland Center opened in 1957 and has undergone major renovations since then. Located on the south side of the center is lower level parking, while the upper level parking is situated on the north side. Burlington Coat Factory, Dick's Sporting Goods, Bed Bath & Beyond, and PetSmart are some of the department stores in the city. A Walmart is located to the west and a Target to the east.
Located just south of Big League Dreams Sports Park, The Heights at West Covina is a new retail shopping center with 340,000 square feet (32,000 m2). The Home Depot is to the north, and Target is to the south. A variety of stores and restaurants are located in the center.
Sportsplex West Covina is a 127-hectare (315.5 acres) commercial and recreational facility that opened in 2007. This former landfill is now home to a sports park, commercial developments, and a golf course.
The Foothill Transit Company, located in West Covina, provides services across the San Gabriel Valley with buses that go to Downtown Los Angeles and Montclair. The Los Angeles Metropolitan Transportation Agency, commonly known as Metro, provides bus service from El Monte Station to Cal Poly Pomona, in addition to the services provided by Foothill Transit. There are three routes that provide transportation to several destinations in West Covina via the city's Go West shuttle bus system. A free shuttle bus is also available to the Baldwin Park Metrolink station.
EMS, surgery, paediatrics, neurology, maternity care, and diagnostic imaging are available at Emanate Health Queen of the Valley Hospital in West Covina.
The US television series Crazy Ex-Girlfriend is set in West Covina and the San Gabriel Valley.
Nickelodeon's 1997 film Good Burger was mostly filmed in West Covina.
A helicopter unit in the West Covina Police Department is part of the US television series Chopper One from 1974 (as shown by the West Covina Police Department uniform patches).
Mail Processing is also available to pickup, scan and digitize to the cloud. Call us today to learn more at Toll-Free: 800.332.3453