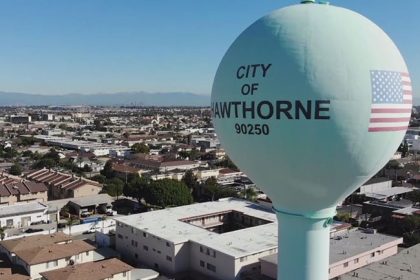 File Keepers is proud to provide Shredding, Document Storage, Document Scanning, Inbound Mail Processing, and Electronic Content Management [ECM] services throughout Los Angeles County, including to Hawthorne. This makes us a convenient source for all of your Digital Transformation service needs. Our extensive fleet of trucks is ready to pick up your shredding – we can even do onsite shredding, and or we can bring back your records, documents, CDs, hard drives, and x-rays for secure destruction in our certified facilities. We can even provide Certificates of Destruction or provide witnessed destruction. All shredded paper documents are processed into post-consumer fiber to maximize our environmental impact. Our offsite document storage capabilities are second to none. You can archive records, request file retrieval, and we even have climate-controlled storage areas to help you preserve vital records. We can also scan selected documents on demand, or perform high volume document imaging service through our state-of-the-art scanning bureau to convert entire cabinets and storage rooms of documents into searchable electronic images. We can scan any documents, from books and magazines, to large-format blueprints and maps, all the way down to century-old onionskin archives. Our ECM department uses Laserfiche software to create a secure repository for all of your organization's information. We can create e-forms and automated workflows to help you go paperless while we automatically name and organize your folder structure and build granular access and security levels for all your users. Finally, we can handle all of your inbound mail processing needs by creating a Digital Mailroom – we can receive, sort, scan, and securely distribute your mail so that you get all of your critical information in a timely fashion, even if your employees are working remotely.
The city of Hawthorne is in southwestern Los Angeles County, California, in the Los Angeles metropolitan area. South Bay is one of seventeen cities in the region. In the latest US census, Hawthorne had an estimated population of 88,083
The "Hawthorne Improvement Company" was founded in 1905 by B.L. Harding and H.D. Lombard. Founder Harding's daughter shared a birthday with New England author Nathaniel Hawthorne, and Hawthorne was chosen to name the city after him.
Historically, Hawthorne was a "whites only" settlement, commonly called a sundown town. African Americans were warned to leave Hawthorne by sunset during the 1930s
U.S. Census data shows that the city has an area of 6.1 square miles (16 km2), 99% of which is land.
Lennox and Inglewood are unincorporated communities to the north of Hawthorne. Gardena and Athens, two unincorporated communities, are located to the east. El Camino Village is an unincorporated community in the south, along with Lawndale and Redondo Beach. Manhattan Beach is located southwest of Hawthorne. El Segundo is west of Hawthorne, and Westchester is northwest of it. Hawthorne surrounds the unincorporated community of Del Aire on three sides.
Hawthorne is bordered to the north by the Century Freeway (Glenn Anderson Freeway, I-105), the LACMTA Green Line light rail line running through the middle of the freeway. Hawthorne is bordered on the west by the San Diego Freeway (I-405). Among Hawthorne's major east-west streets are Rosecrans Avenue, El Segundo Boulevard, and Imperial Highway. Aviation Boulevard, Inglewood Avenue, Hawthorne Boulevard, Prairie Avenue, Crenshaw Boulevard, and Van Ness Avenue are some of the major north-south streets.
The Los Angeles International Airport is 5 miles (8 km) away from Hawthorne
The ZIP codes for Hawthorne are 90250 and 90251. Hawthorne is part of the 310 area code, except for a small portion of north-eastern Hawthorne, which is part of the 323 area code.
Like the rest of the Los Angeles basin, Hawthorne has a Mediterranean climate:
August is typically the warmest month of the year.
January is generally the coolest month.
Winter and spring are the seasons when most rain falls.
A Mediterranean climate or dry-summer subtropical climate prevails in Hawthorne (Köppen climate classification Csb along the coast, Csa inland), which enjoys plenty of sunshine throughout the year, with an average of 263 sunshine days and only 35 days with measurable precipitation per year.
Mail Processing is also available to pickup, scan and digitize to the cloud. Call us today to learn more at Toll-Free: 800.332.3453