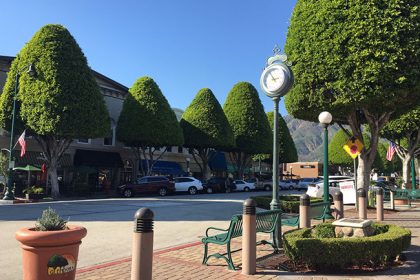 File Keepers is proud to provide Shredding, Document Storage, Document Scanning, Inbound Mail Processing, and Electronic Content Management [ECM] services throughout Los Angeles County, including to Glendora. This makes us a convenient source for all of your Digital Transformation service needs. Our extensive fleet of trucks is ready to pick up your shredding – we can even do onsite shredding, and or we can bring back your records, documents, CDs, hard drives, and x-rays for secure destruction in our certified facilities. We can even provide Certificates of Destruction or provide witnessed destruction. All shredded paper documents are processed into post-consumer fiber to maximize our environmental impact. Our offsite document storage capabilities are second to none. You can archive records, request file retrieval, and we even have climate-controlled storage areas to help you preserve vital records. We can also scan selected documents on demand, or perform high volume document imaging service through our state-of-the-art scanning bureau to convert entire cabinets and storage rooms of documents into searchable electronic images. We can scan any documents, from books and magazines, to large-format blueprints and maps, all the way down to century-old onionskin archives. Our ECM department uses Laserfiche software to create a secure repository for all of your organization's information. We can create e-forms and automated workflows to help you go paperless while we automatically name and organize your folder structure and build granular access and security levels for all your users. Finally, we can handle all of your inbound mail processing needs by creating a Digital Mailroom – we can receive, sort, scan, and securely distribute your mail so that you get all of your critical information in a timely fashion, even if your employees are working remotely.
The city of Glendora lies in Los Angeles County, California, 26 miles (42 km) east of Los Angeles. Glendora's population was 52,558 at the time of the 2020 census.
Located at the foothills of the San Gabriel Mountains, Glendora is referred to as the "Pride of the Foothills". Many restaurants, cafes, shops, and boutiques are located along Glendora Avenue in its downtown area, which is locally known as the Glendora Village. Many community events are scheduled throughout the year. Every year for the last eight years, it has been voted one of the friendliest downtowns in the San Gabriel Valley. Since 1911, Glendora has been an attractive choice for families seeking homes in the region due to its suburban atmosphere, low crime rate and consistently high-ranked school district.
The neighborhoods and residences in Glendora reflect the history of the city, and range from Queen Annes to Victorians, bungalows to ranch style homes for sale to mid-rise apartment complexes to modern mansions. Many of Glendora's most affluent neighborhoods are home to large secluded estate homes with breath-taking views of the San Gabriel Valley and Downtown Los Angeles. There is also the Glendora Country Club, which has an 18-hole Robert Trent Jones Sr. golf course, which has been played by many professional golfers.
Glendora is bordered by Azusa and Citrus, San Dimas to the east and south, Covina and Charter Oak to the south, and the San Gabriel Mountains to the north.
Foothill Transit offers express service to downtown Los Angeles as well as connections throughout Glendora. As part of the Metro L Line termini station, APU/Citrus College provides access to the train and bus systems of Azusa. The L Line will be extended northeast of its current terminus in Azusa to include a station in Glendora at the intersection of Ada Avenue and Vermont Avenue. When it opens, the rail line will be renamed the A Line per Metro's new naming policy and will connect to the former Blue Line via the new Regional Connector in downtown Los Angeles. The bus will provide a direct ride (no transfers) to the Financial District of Los Angeles and downtown Long Beach.
Besides its own transportation shuttle service, Glendora also has a minibus that runs weekdays and serves the Metrolink passenger rail station in nearby Covina, the APU/Citrus College Metro station, and an inter-school bus that connects some of the city's schools. Residents of Glendora can also take advantage of the Mini Bus for curb-to-curb transportation.
In what was once known as the Glendora Curve, Glendora lies at the intersection of two major freeways, the 210 and the 57. Both freeways connect the city to the rest of Southern California. The city is also bisected by Route 66, which is an important business corridor from east to west. There are also many major roads and highways in the area, including Foothill Boulevard, Grand Avenue, Arrow Highway, and Lone Hill Avenue.
Mail Processing is also available to pickup, scan and digitize to the cloud. Call us today to learn more at Toll-Free: 800.332.3453