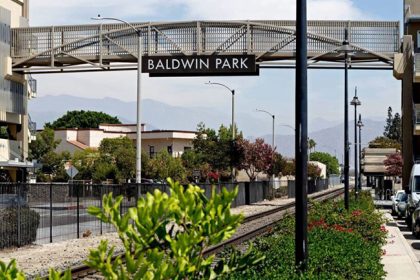 File Keepers is proud to provide Shredding, Document Storage, Document Scanning, Inbound Mail Processing, and Electronic Content Management [ECM] services throughout Los Angeles County, including to Baldwin Park. This makes us a convenient source for all of your Digital Transformation service needs. Our extensive fleet of trucks is ready to pick up your shredding – we can even do onsite shredding, and or we can bring back your records, documents, CDs, hard drives, and x-rays for secure destruction in our certified facilities. We can even provide Certificates of Destruction or provide witnessed destruction. All shredded paper documents are processed into post-consumer fiber to maximize our environmental impact. Our offsite document storage capabilities are second to none. You can archive records, request file retrieval, and we even have climate-controlled storage areas to help you preserve vital records. We can also scan selected documents on demand, or perform high volume document imaging service through our state-of-the-art scanning bureau to convert entire cabinets and storage rooms of documents into searchable electronic images. We can scan any documents, from books and magazines, to large-format blueprints and maps, all the way down to century-old onionskin archives. Our ECM department uses Laserfiche software to create a secure repository for all of your organization's information. We can create e-forms and automated workflows to help you go paperless while we automatically name and organize your folder structure and build granular access and security levels for all your users. Finally, we can handle all of your inbound mail processing needs by creating a Digital Mailroom – we can receive, sort, scan, and securely distribute your mail so that you get all of your critical information in a timely fashion, even if your employees are working remotely.
The city of Baldwin Park is in the central San Gabriel Valley region of Los Angeles County, California, United States. A population of 72,176 was recorded at the 2020 census, down from 75,390 at the 2010 census.
The Baldwin Park area was originally part of a cattle pasture belonging to the San Gabriel Mission. Rancho Azusa de Dalton and Rancho La Puente eventually acquired it and incorporated it into their properties. After its incorporation, Vineland was referred to as Vineland from 1860 until the early 1900s. In 1906, the name Baldwin Park was adopted, in honor of its founder, Elias J. Baldwin. 1956 marked Baldwin Park's incorporation as the 47th city in California. Today, the city is working to revitalize its economy. There are six Project Redevelopment Areas currently in operation in strategic areas of the city.
On October 22, 1948, Baldwin Park opened its first In-N-Out burger stand. California's first drive-thru was replaced with a new structure in November 2004. The new In-N-Out University and company store opened in 2006 at Francisquito Avenue. It is also worth noting that the company's first meatpacking plant can be found just across the street from the corporate headquarters at Hamburger Lane. Moreover, In-N-Out has now established a second meat-processing plant in Texas to serve their Texas restaurants.
Toward the end of 1882, the first schoolhouse was built on the southeast corner of North Maine and Los Angeles Avenues, which was occupied by approximately 25 students by 1884. On the north end of the space there was a heating stove and two rows of double seats, as well as an aisle leading to the teacher's desk. The first teacher was named Mr. Frazier. Vineland School District was established by the Court of Common Pleas during the month of April 1888, according to county records.
In July 1888, the first Board of Trustees took office, electing Miss Jessie Washburn to teach the district school that fall. The house was sold in 1890, and it was moved to a new location for a private residence. After building the second school in 1890, the district hired two teachers, Ellen Lang and Venna O. Finney. By 1912, it had been rendered obsolete. After becoming a private Japanese school, it stood as a landmark until it burned on September 5, 1936. Baldwin Park Unified School District is located along the city's borders today. A total of 23 schools are located within this district with a budget of more than $100 million allocated to the district. In preparation for future growth, new school buildings are currently being constructed. Students in the district are being assisted by data-driven strategies to improve their API test scores. Teachers who wish to retire are offered retirement incentives as part of an ongoing effort by the district to hire new teachers.
Mail Processing is also available to pickup, scan and digitize to the cloud. Call us today to learn more at Toll-Free: 800.332.3453