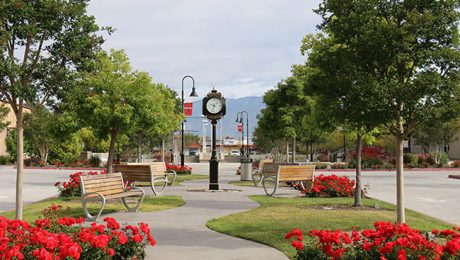 File Keepers is proud to provide Shredding, Document Storage, Document Scanning, Inbound Mail Processing, and Electronic Content Management [ECM] services throughout Los Angeles County, including to Rosemead. This makes us a convenient source for all of your Digital Transformation service needs. Our extensive fleet of trucks is ready to pick up your shredding – we can even do onsite shredding, and or we can bring back your records, documents, CDs, hard drives, and x-rays for secure destruction in our certified facilities. We can even provide Certificates of Destruction or provide witnessed destruction. All shredded paper documents are processed into post-consumer fiber to maximize our environmental impact. Our offsite document storage capabilities are second to none. You can archive records, request file retrieval, and we even have climate-controlled storage areas to help you preserve vital records. We can also scan selected documents on demand, or perform high volume document imaging service through our state-of-the-art scanning bureau to convert entire cabinets and storage rooms of documents into searchable electronic images. We can scan any documents, from books and magazines, to large-format blueprints and maps, all the way down to century-old onionskin archives. Our ECM department uses Laserfiche software to create a secure repository for all of your organization's information. We can create e-forms and automated workflows to help you go paperless while we automatically name and organize your folder structure and build granular access and security levels for all your users. Finally, we can handle all of your inbound mail processing needs by creating a Digital Mailroom – we can receive, sort, scan, and securely distribute your mail so that you get all of your critical information in a timely fashion, even if your employees are working remotely.
The town of Rosemead is in the Los Angeles County, which is a county in the U.S. state of California. According to the 2010 census, it had a population of 53,764 people. Rosemead, along with Alhambra, Arcadia, Temple City, Monterey Park, San Marino, and San Gabriel, is part of a group of cities in the west San Gabriel Valley that is home to a growing number of Asian residents.
The city is home to Edison International, a family of companies that provides electric services around the world. Rosemead and much of Southern California are served by Southern California Edison. In 1996, the University of the West relocated from the Hsi Lai Temple in Hacienda Heights to its current site in Rosemead, and it was the first Buddhist-funded university in the United States. Biola University in La Mirada now houses the Rosemead School of Psychology, which was the first independent professional psychology school in the nation to be accredited and named after its original location in Rosemead.
Rosemead's Dinsmoor Heritage House is a little museum that preserves and exhibits the colorful and rich history of the city. Adelberth Dinsmoor, son of one of Rosemead's pioneers, Raphael Dinsmoor, built it in the late 1920s as a private home. Due to a major renovation, the museum is currently closed, but will resume offering monthly tours and events once it is finished. The museum can be found at 9642 Steele Street.
Rosemead High School is home to Marinelli Stadium, which is named in memory of Rod Marinelli, who was the head coach of the Detroit Lions for many years. An encrypted bronze marker at the southern edge of the field inscribed with "Rod Marinelli Stadium" appears in lights above the scoreboard.
A wide variety of activities and classes are offered in Rosemead's two community centers, including senior activities, adult education programs, youth and adult classes, and a preschool.
Each of the city's aquatic centers has been reconstructed completely from the ground up. A swimming pool, water polo pitch, diving pool, swim classes, and recreation facilities are all offered at Rosemead Aquatic Center in Rosemead Park. Aquatic Center Garvey is now a world-class facility offering water slides, interactive play areas, and a lesson pool. Both pools have been updated with more resource-efficient showers. These plans were completed in time for the summer of 2011. Almost all of the Garvey Aquatic Center's construction was funded through a grant from the State of California. Funds from the Rosemead Aquatic Center were obtained from bonds.
Rosemead owns a portion of Montebello Town Center. There are several department stores, smaller shops, and a food court in the area. The shopping mall lies on the eastern edge of the boundary between Montebello and Rosemead. Montebello police are responsible for maintaining the area.
On Garvey Avenue in Rosemead is a shopping center known as The Diamond Square Shopping Center, which has many shops and restaurants. A Korean and Vietnamese supermarket can be found nearby called The Square Supermarket. On Rosemead Boulevard, near the city limits of South El Monte and El Monte, is Rosemead Square Shopping Center.
Mail Processing is also available to pickup, scan and digitize to the cloud. Call us today to learn more at Toll-Free: 800.332.3453