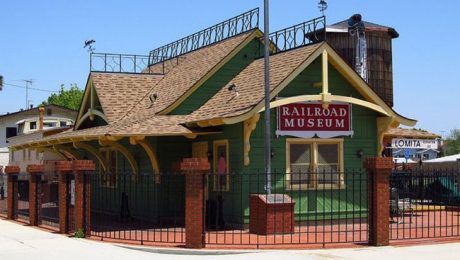 File Keepers is proud to provide Shredding, Document Storage, Document Scanning, Inbound Mail Processing, and Electronic Content Management [ECM] services throughout Los Angeles County, including to the City of Lomita. This makes us a convenient source for all of your Digital Transformation service needs. Our extensive fleet of trucks is ready to pick up your shredding – we can even do onsite shredding, and or we can bring back your records, documents, CDs, hard drives, and x-rays for secure destruction in our certified facilities. We can even provide Certificates of Destruction or provide witnessed destruction. All shredded paper documents are processed into post-consumer fiber to maximize our environmental impact. Our offsite document storage capabilities are second to none. You can archive records, request file retrieval, and we even have climate-controlled storage areas to help you preserve vital records. We can also scan selected documents on demand, or perform high volume document imaging service through our state-of-the-art scanning bureau to convert entire cabinets and storage rooms of documents into searchable electronic images. We can scan any documents, from books and magazines, to large-format blueprints and maps, all the way down to century-old onionskin archives. Our ECM department uses Laserfiche software to create a secure repository for all of your organization's information. We can create e-forms and automated workflows to help you go paperless while we automatically name and organize your folder structure and build granular access and security levels for all your users. Finally, we can handle all of your inbound mail processing needs by creating a Digital Mailroom – we can receive, sort, scan, and securely distribute your mail so that you get all of your critical information in a timely fashion, even if your employees are working remotely.
The city of Lomita (Spanish for "Little hill") lies in Los Angeles County, California. Twenty-two thousand residents lived in the city at the 2010 census, up from twenty thousand four hundred in 2000.
Census Bureau data indicates the city covers a total area of 1.9 square miles (4.9 km2), all of which is land.
Originally, Lomita spanned seven square miles (18 km2). In time, however, most of this area was annexed by neighboring cities. For example, the former Lomita Fields is now Zamperini Field (Torrance Municipal Airport).
In 1542-1543, when the Viceroy of New Spain commissioned Juan Rodrguez Cabrillo to explore the Pacific Ocean, the Spanish Empire expanded into this area. The area became part of the Province of the Californias in 1767 (Spanish: Provincia de las Californias).
Juan José Dominguez acquired Rancho San Pedro from the Spanish Crown in 1784, a tract of land covering over 75,000 acres (300 km2). As Dominguez's descendants partitioned and sold parcels to newly arriving settlers, and relinquished some when validating their claim with the Mexican government in 1828 and the United States government in 1858, the rancho changed in size over time. It is still common to find the Dominguez family name throughout an unincorporated community north of Lomita, such as Rancho Dominguez, where the Dominguez Rancho Adobe historic landmark is located.
Lomita became a city on June 30, 1964, in order to restrict the growth of high-rise apartment buildings and prevent annexation by neighboring cities.
Sister city relations between Lomita and Takaishi, Osaka, Japan, were established in October 1981.
In 1966, Irene Lewis opened the Lomita Railroad Museum, a small museum dedicated to the steam-engine era in railroading. The Lewis's operated "Little Engines of Lomita", a business that sold kits for live steam locomotives. Several her engines have been used in movies, such as "The Greatest Show on Earth" (1952) and "Von Ryan's Express" (1965). Mrs. Lewis was influenced by this event to earn a mechanical engineering degree later in life and to build the museum to display her products. The museum was the first of its kind west of Denver when it was built. Museum was designed to look like the Boston & Maine's Greenwood Station in Wakefield, Massachusetts. In 1967, Mrs. Lewis donated the Museum to the City of Lomita in memory of her late husband, Martin Lewis. Among the exhibits are a 1902 Baldwin locomotive, a Southern Pacific tender, a 1910 Union Pacific caboose, and a Santa Fe caboose. The Museum also houses a full-size replica of an iconic water tower from the 1920s erected in 2000. A Union Pacific boxcar and a Union Oil tank car are situated in a small public park at the museum. It is open Thursday through Sunday. One of Mrs. Lewis's little engines was featured on a Lawrence Welk program honoring senior citizens. Mary Lou Metzger operated the train, and she sang about railroading.
The 5 Star Comics store is owned by professional wrestler Rob Van Dam. It was originally located in Lakewood before moving to Lomita. (Now closed).
Mail Processing is also available to pickup, scan and digitize to the cloud. Call us today to learn more at Toll-Free: 800.332.3453