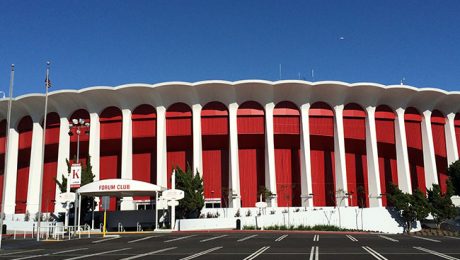 File Keepers is proud to provide Shredding, Document Storage, Document Scanning, Inbound Mail Processing, and Electronic Content Management [ECM] services throughout Los Angeles County, including to Inglewood. This makes us a convenient source for all of your Digital Transformation service needs. Our extensive fleet of trucks is ready to pick up your shredding – we can even do onsite shredding, and or we can bring back your records, documents, CDs, hard drives, and x-rays for secure destruction in our certified facilities. We can even provide Certificates of Destruction or provide witnessed destruction. All shredded paper documents are processed into post-consumer fiber to maximize our environmental impact. Our offsite document storage capabilities are second to none. You can archive records, request file retrieval, and we even have climate-controlled storage areas to help you preserve vital records. We can also scan selected documents on demand, or perform high volume document imaging service through our state-of-the-art scanning bureau to convert entire cabinets and storage rooms of documents into searchable electronic images. We can scan any documents, from books and magazines, to large-format blueprints and maps, all the way down to century-old onionskin archives. Our ECM department uses Laserfiche software to create a secure repository for all of your organization's information. We can create e-forms and automated workflows to help you go paperless while we automatically name and organize your folder structure and build granular access and security levels for all your users. Finally, we can handle all of your inbound mail processing needs by creating a Digital Mailroom – we can receive, sort, scan, and securely distribute your mail so that you get all of your critical information in a timely fashion, even if your employees are working remotely.
Inglewood, located in southwestern Los Angeles County, is part of the Los Angeles metropolitan area. The city had 107,762 residents according to the 2020 U.S. Census. The city was incorporated on February 14, 1908. It lies in the South Bay region of Los Angeles County, near the Los Angeles International Airport.
The Forum was designed by Charles Luckman, who also designed Madison Square Garden. It was designed in the style of the Roman Forum.  The Forum was one of LA's biggest concert venues for decades; Elvis Presley, Led Zeppelin, and the Jackson 5 have all performed there. In addition to being the home of the NBA's Los Angeles Lakers and NHL's Los Angeles Kings, the Forum is also most famous for hosting concerts. As of 1999, the two teams moved to the Staples Center, and the Forum was sold to Faithful Central Bible Church, which used it for services and rented it out for concerts and sports events.  The Madison Square Garden Company, owners of New York's Madison Square Garden, acquired the Forum in 2012 for $23.5 million. MSG announced plans to invest $50 million to refurbish and renovate the arena to serve as a "world-class" concert venue. Chase's "Fabulous" Forum reopened on January 15, 2014, with the first of six Eagles performances. With the reinvention of the Forum, music and entertainment have been emphasized at the nation's largest indoor performing arts venue.
Inglewood City Council unanimously voted on February 24, 2015, to seek approval for plans to build a stadium, dubbed SoFi Stadium, on a 60-acre plot of land within Hollywood Park. The area was then rezoned to accommodate sports/entertainment uses. Hollywood Park's Lake Park is said to recycle 26 million gallons of water a year and covers an area of six acres (2.4 ha). As a result, developers were able to begin construction in December 2015, as planned. Construction began on the Inglewood site on January 13, 2016, a day after the NFL approved the Rams' return to Los Angeles. The stadium opened in 2020.
Inglewood has appeared in several movies and TV shows, including:
The interior of Inglewood City Hall (1 Manchester Boulevard) served as the fictional headquarters of the Inter-Agency Defense Command in The New Adventures of Wonder Woman and served as the coroner's office in Jack Klugman's 1970s television drama series Quincy, M.E.
Inglewood served as the filming location for The Wood, a 1999 movie about three African American men reminiscing about their childhood in 1980s Inglewood.
Dope, a 2015 film, is set in Inglewood's Darby-Dixon neighborhood (nicknamed "The Bottoms").
Inglewood is served by the Los Angeles County Department of Health Services' Curtis Tucker Health Center. From 1954 until 2007 the city was serviced by the Daniel Freeman Memorial Hospital. Inglewood still serves and is the home of Centinela Hospital Medical Center.
Mail Processing is also available to pickup, scan and digitize to the cloud. Call us today to learn more at Toll-Free: 800.332.3453